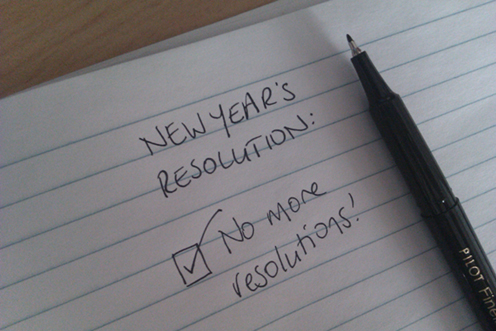 Why do we anxiously await the arrival of a New Year? Is it in hopes of starting over, a fresh start to keep us looking forward to something in the New Year? That's fine. But have you ever thought about why you are making a resolution in the first place? Many want to better themselves or perhaps prove a point that...
Read Full Post »
So life as a mother of two has been hectic, especially since I am writing, managing a website and finshing up my Masters degree. Life is anything but dull, and who has the time for any extras?
I often sit back and think of the days where I had spare time, what did I do to pre-occupy myself? I watched tv, read, cleaned, went out shopping, hung out with friends and did a lot of eating out. Is that all I had to look forward to? I guess at the time yes, but shortly after my 20th...
Read Full Post »
March 1st is my due date, yes that is this Thursday and I can't believe it! Actually, I can. I have been so overwhelmed by the thought of being a mother of two that I just want my little one to get here and put me to the test. I know that sounds horrible doesn't it? But besides being anxious in meeting my daughter and finally being a family of 4, I am anxious to see how I do as mother, wife, student and working woman. Will I be able to handle it all? I put too much pressure on myself, I know ...
Read Full Post »
After sharing with you about my recent graduation many may be thinking what I will be doing next? Well there is alot so brace yourself...
Preparing for our newest addition to the Caban family has proven to be one of the biggest projects in this house. We recently moved in May and the crib was put away thinking it would be another year before we would need to use it. Well it is now sitting in the laundry room downstairs, ready to be brought up and built for our...
Read Full Post »
The past few weeks have been hell. No that is not me being dramatic, it literally was HELL! Between moving, writing, attending the 2011 MilBlog conference and finals - my life has been turned upside down and I have had many teary nights.
But now all is settled and I am slowly getting back into the swing of things. We are so happy in our new home as well as our state. I feel as if the past 2 years in our old home were a blur because we were not happy being there. One of ...
Read Full Post »
I would like to explain just exactly how important the Christmas season is for me and family, especially now that I have a family of my own...
The fondest memory of my childhood has always been Christmas. The entire family would gather; my father's parents lived above us in a two family house, my cousins, aunt and uncle down the street, and my mother's mom and sister just a few minutes up the road. We had an abundance of food that would vary from our traditional Cuban cuisin...
Read Full Post »