This Thursday is Thanksgiving Day. No matter how you spend this day, this is normally a time in which we all reflect, count our blessings and give thanks.


Did you ever realize that this month is filled with Facebook statuses in which why one is thankful this month. Does this go beyond one month a year?


I am guilty of this as well. I will count my blessings and remind myself of why I should be thankful – but life gets in the way. EVERYTIME!


Imagine how much happier and grateful one would be every day we stopped once a day or even just once a week to give thanks for what we have or who we have in our lives...


But I want to go deeper, I don't want to count my blessings and thank God only for the good –I want to be able to grow as an individual and thank him for those "disguised" blessings that may come in the form of struggle or heartache. He deserves that.


I am challenging myself to a year of Thanksgiving...


So I sat here over the weekend thinking about how I would start this. I have seen some great ideas on Pinterest, but have only come across the idea of giving thanks for the good.


So here's what I came up with…


I decided to make 2 jars, the first jar labeled "Blessings" will be for the one thing during the week that was wonderful to us. Anything good that has happened will go into this jar. The second jar will be labeled "Blessings in Disguise" in which we will write down one not so good thing that may have happened. So the overall purpose of this will be to read them at the end of the year and give thanks for the good, but also to reflect, learn and grow from the not so good moments. I also like the idea of reading back to those "not so good" moments so that we can discuss how we overcame the obstacle.


A good lesson for life, I think.


I am excited to get this started and start showing my children that life is not all about the happy moments, but that life is about who and how we pull through it. Giving God the glory and ultimate thanks.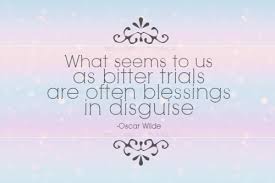 Categories: Faith, Working Mama Life