This post was originally published on the USAA Community: https://communities.usaa.com/t5/Going-Civilian/4-Hacks-to-Network-Like-a-Pro/ba-p/188727 ;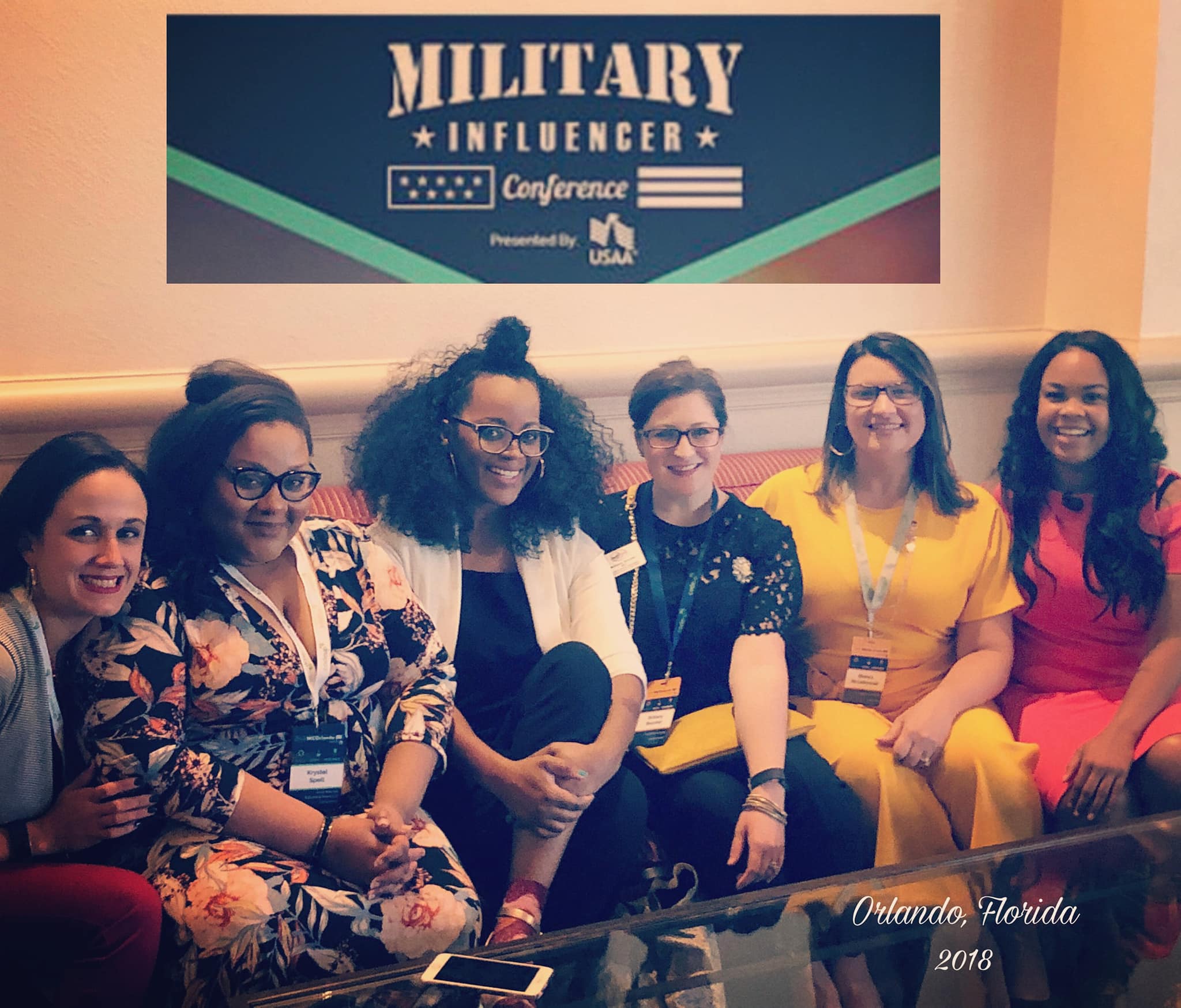 From left to right: Angela Caban, Krystel Spell, Lakesha Cole, Brittany Boccher, Bianca Strzalkowski, Tiye Young
I love conferences, and I absolutely love networking. When you work from home, you jump at the opportunity to meet with others in your same niche that you may already know or may want to meet. It is part of doing business and also part of the social world we live in today.
This past week, I had the tremendous opportunity to attend the Military Influencer Conference, presented by USAA in Orlando Florida, and network until I lost my voice – literally!
In it's second year, the Military Influencer Conference brings together spouses, community leaders, entrepreneurs, and influencers that have one thing in common - passion for the military. I found this conference beneficial and is an event in my opinion all should attend. If you are attending a conference for the first time or new to your field, you might not know where to start when networking. I thought I would share how I've learned to play to my strengths and network successfully in unexpected ways.
Here are 4 Hacks to Network Like a Pro…
Networking isn't just something you do during the event.
It's true; networking is a process that you must take part in before, during, and after. Networking fatigue does exist, but it will be beneficial and something you must see through the end in order for your efforts to truly count. Before an event do your research on the speakers and attendees. During the event connect with them in person, and after the event – follow-up. I always take 3 days after the conference to settle back into my home routine, then start sending out follow-up emails and connect online.
Breaking the ice is way easier and less awkward than doing so online.
No matter what, you will have one thing in common with the attendees - the conference! This means you already have one thing to instantly chat about with the person you want to connect to. Some great ways to get the conversation started are… "Where are you traveling from?" or "Is this your first time at this event?" - no one will give you strange looks, and you may end up in a productive conversation.
The real networking happens in the hallway.
I have been to quite a few conferences to know that you simply can't connect with others by only sitting in the sessions. These impromptu discussions that occur between sessions or as you move from session to session in the hallway are key and should be taken advantage of. One of the greatest benefits of attending a conference is that it brings people together for a short, intense period of time, yet it is one of the greatest forms of networking opportunities that spark and nurture current and future relationships.
It's not rude to be on your phone, it's encouraged.
Networking needs to continue online as you are attending sessions throughout the day. You will be amazed at how your social following grows during a two-day event by using the event hashtag. Twitter and Instagram are great for this kind of networking and will offer some great examples of what you can use as direct quotes from speakers, but don't forget to tag them and use the event hashtag when sharing on your social channels!
Categories: Working Mama Life, Working from Home