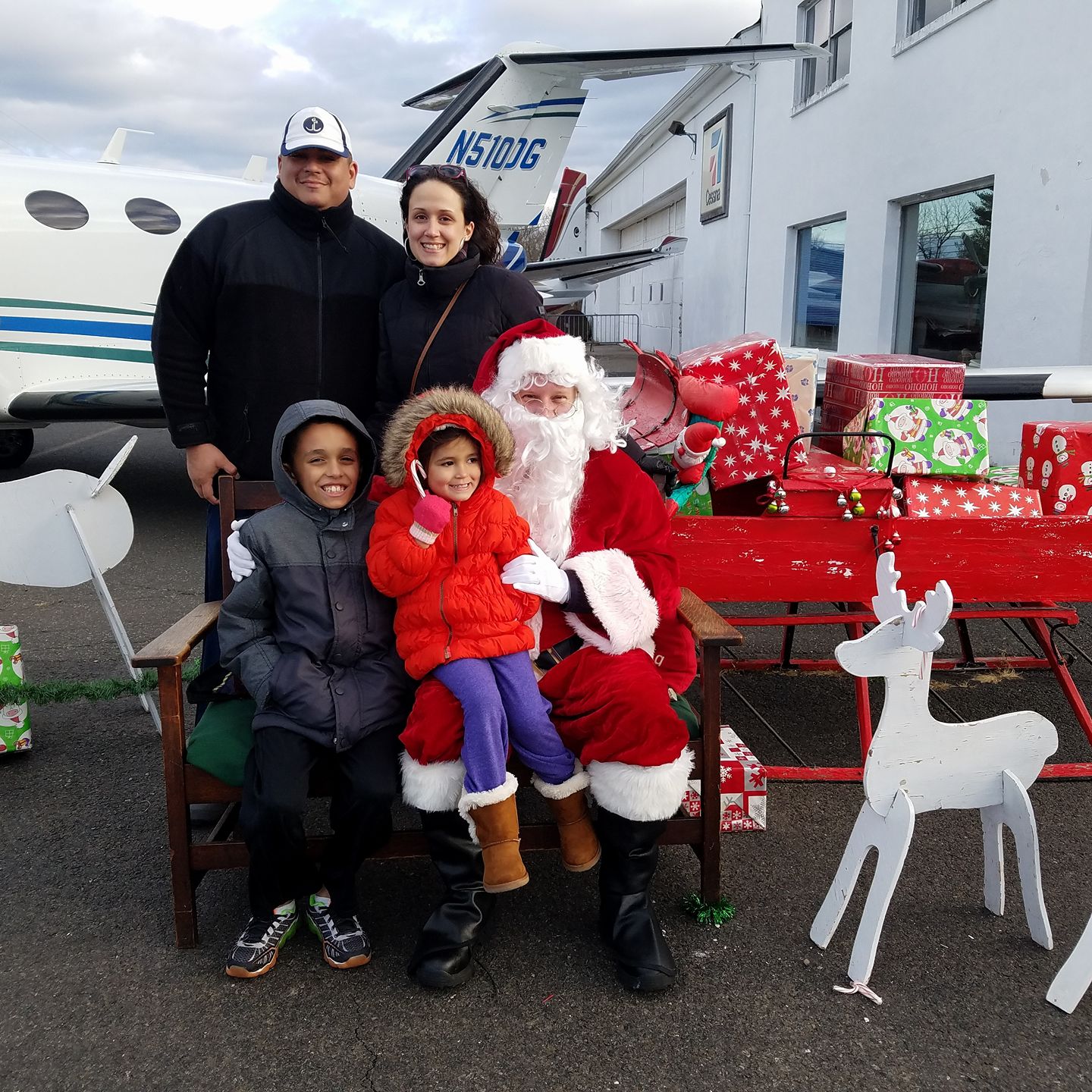 The holiday season has and will always be my favorite time of year. I do know that for many, the holidays can be full of stress and I get it, trust me. Weeks of non-stop events, shopping, family gatherings and trying to squeeze in every ounce of holiday cheer leaves working moms without one minute to spare. It's a miracle we make it to January in one piece, right?
My stress levels have been compounded by very hectic work schedules for both my husband and myself. Knowing that there is a never-ending list of things that need to happen before December 24th, but then also trying to remember to slow down and enjoy the season.
The holidays can still be a time to reflect and make the things we do count for us and our family. So I urge you to take a look at that holiday to-do list and make some tweaks. I know I did, and I also added a few other things…
Here are 5 things I am ensuring to make time for this holiday season…
1. Shop online.
My holiday shopping is officially DONE!
I love walking around stores and browsing, but when it comes to doing my actual holiday shopping, give me the internet! I work until 5 pm and I don't want to be shopping until late hours or spend all weekend in long lines. I won't torture myself like that.
2. Work out.
I work out 7 days a week. Yes, you heard that right. 7 DAYS A WEEK.
On the rare occasion I need a recovery day, I normally do some type of light exercise or maybe take the entire day off, but my body CRAVES a good workout.
When you suffer from anxiety, the endorphins are a great way to heal. So I will ensure that the madness of the holiday season will not take over my much needed "me time".
3. No activity weekend.
All of our weekends in December are already filled up – with the exception of one weekend. I ensured we scheduled nothing this weekend so that we can take the time to sit back and enjoy not doing anything. This weekend will be a time for us to choose what we want to do; whether it is a night in watching movies or driving around town looking at lights.
4. Get a sitter during the week.
Don't typically do date nights on a school/work night, but once never hurt anyone – if anything, it is completely worth it! We love our date nights, and this time of year we definitely need to make sure we take the time to slow down and re-connect with one another.
5. Girls night.
I have never done this during the holiday season but what better time to check in with friends and colleagues than the busiest time of year?! We love our family, but eventually you'll need a break from your kids, your husband, and your dog – just everyday life! Scheduling some much needed girl time during the holidays is something I have needed yet missed out on for the last 10 years!
Categories: Working Mama Life